Its Look Like 2021 Mercedes-Benz S-Class is all set to hit the boundaries.
Mercedes-Benz brings exciting updates to its lineup year after year. The next-generation S class – 2021 series brings the fresh styling and is loaded with updated features.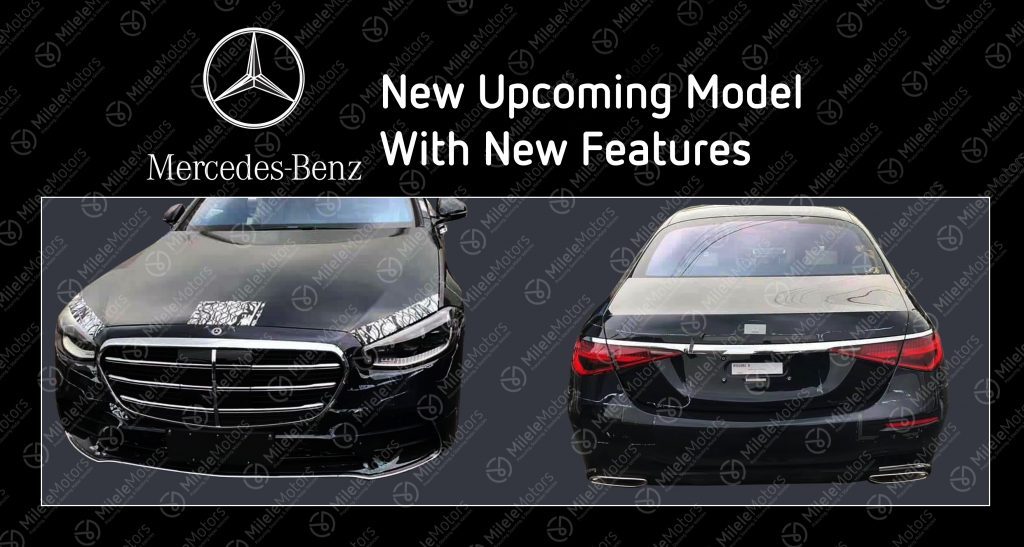 The white and black camouflage has been peeled off the hood, rear deck, pillars, mirrors and door handles. As for the still-covered body, well, it's an S-Class. Expect it to look new and fresh from the outside without redefining what an S-Class is.
Inside, Mercedes will respond to the Tesla effect with a pair of massive screens, one horizontal in front of the driver (as in the current model) and a Tesla-sized vertical screen in the center of the dramatic dash. The driving experience will be enhanced with SAE Level 3 semi-autonomous technology.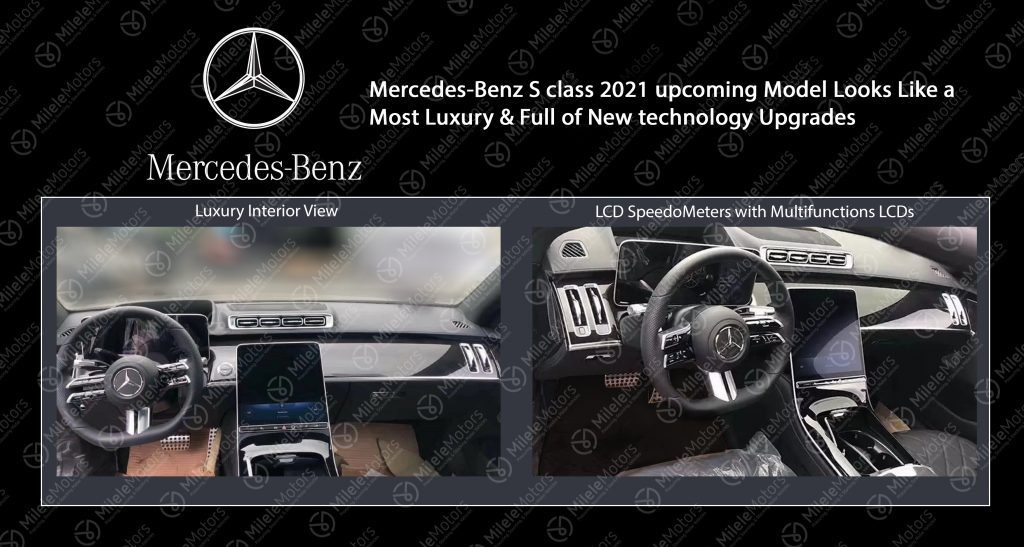 The S-class truly shines on the inside, which is fitted with the latest in tech that Mercedes-Benz has to offer; and it seems to be the case with the new-gen model as well. The interior of the new S-class is a complete departure from that of the outgoing car.
The dashboard is as minimalistic as it gets, dominated by two screens – a landscape-oriented display for the digital instrument cluster, and an even bigger, waterfall-style screen for the infotainment system. This flows into the centre console and is expected to run the latest version of Mercedes' MBUX system. Right behind the digital instrument panel appears to be a large binnacle that is likely accommodating hardware for driver-assist systems, there also appears to be a single column of buttons at the bottom of the infotainment display; most other controls – including those for the climate control system – are likely incorporated into the screen.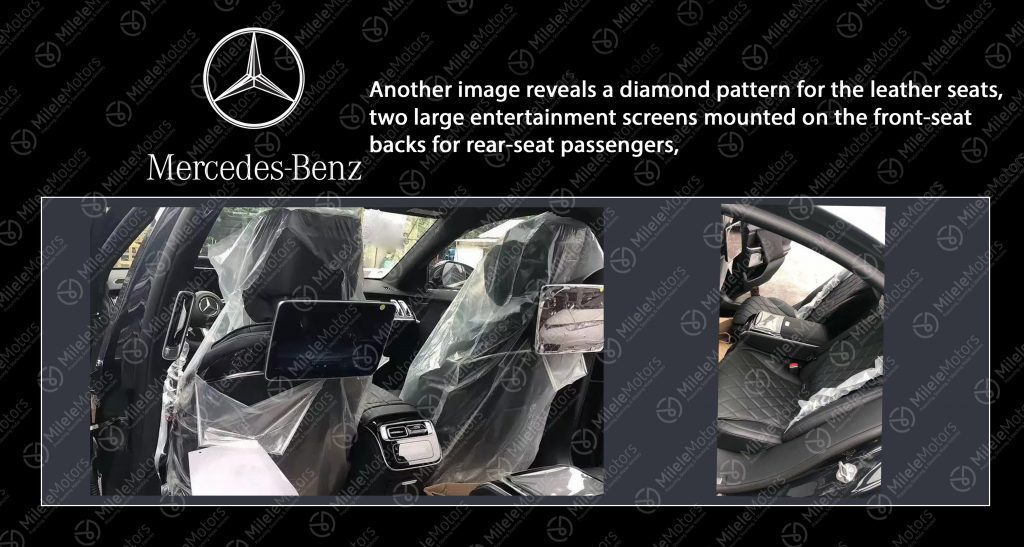 Another image reveals a diamond pattern for the leather seats, two large entertainment screens mounted on the front-seat backs for rear-seat passengers, individual AC vents and a bench-style rear seat with a center armrest housing touch controls.